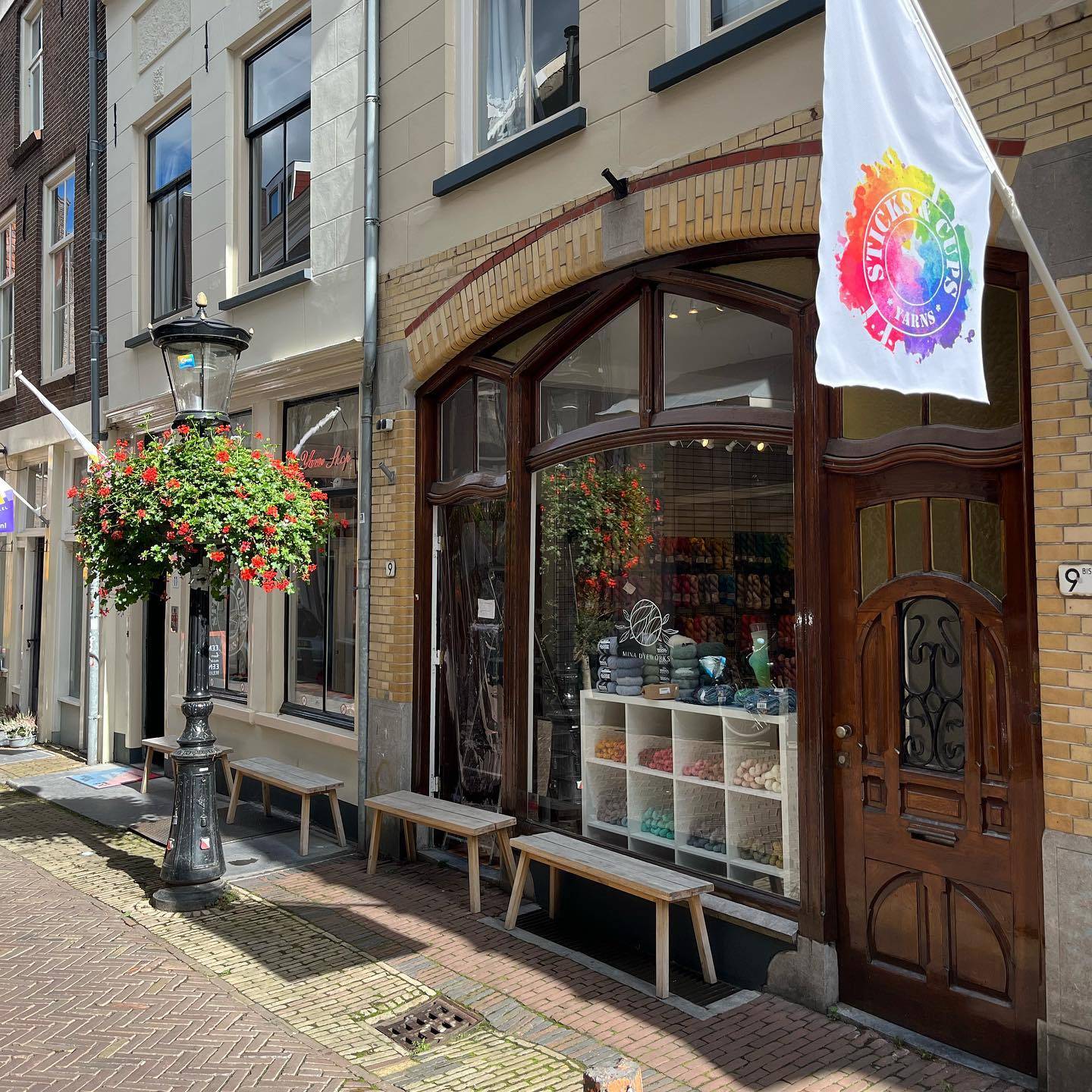 Sticks & Cups would like to welcome you to our website! Here you'll find our current assortment and stock, and you'll be able to browse through our yarns without even having to get up. We're offering a broad assortment of yarns for everyday projects, and for those special occasions.
We want to be able to offer a wide range of high quality, durable and affordability. We're truly proud of our collection and we'd like to invite you to visit our shop at the Telingstraat in Utrecht (close to the Dom tower)
Here you'll be able to see and pet our yarns. We have awesome yarns from Rauma, Istex, Lang Yarns, Mina Dyeworks (our own handdyed yarn collection), Rohrspatz&Wollmeise, Knitting for Olive, and recycled yarns from Oh My Pebbles.
Do take a look at our website, but don't miss our blog! We have updates every Wednesday and we post about tips, tricks, tutorials and more!