The sock ruler is meant to measure the length of the foot in a way that you don't have to put on the sock to see how far you are. Instead of a normal ruler this sock ruler has measurements based on foot/ shoe sizes. This ruler can be used for socks that are knit toe up and for socks that are knit cuff down.
This sockruler has a needle gauge measure for standard sock knitting sizes and has a gauge measure in cm's (left) and in inches (right).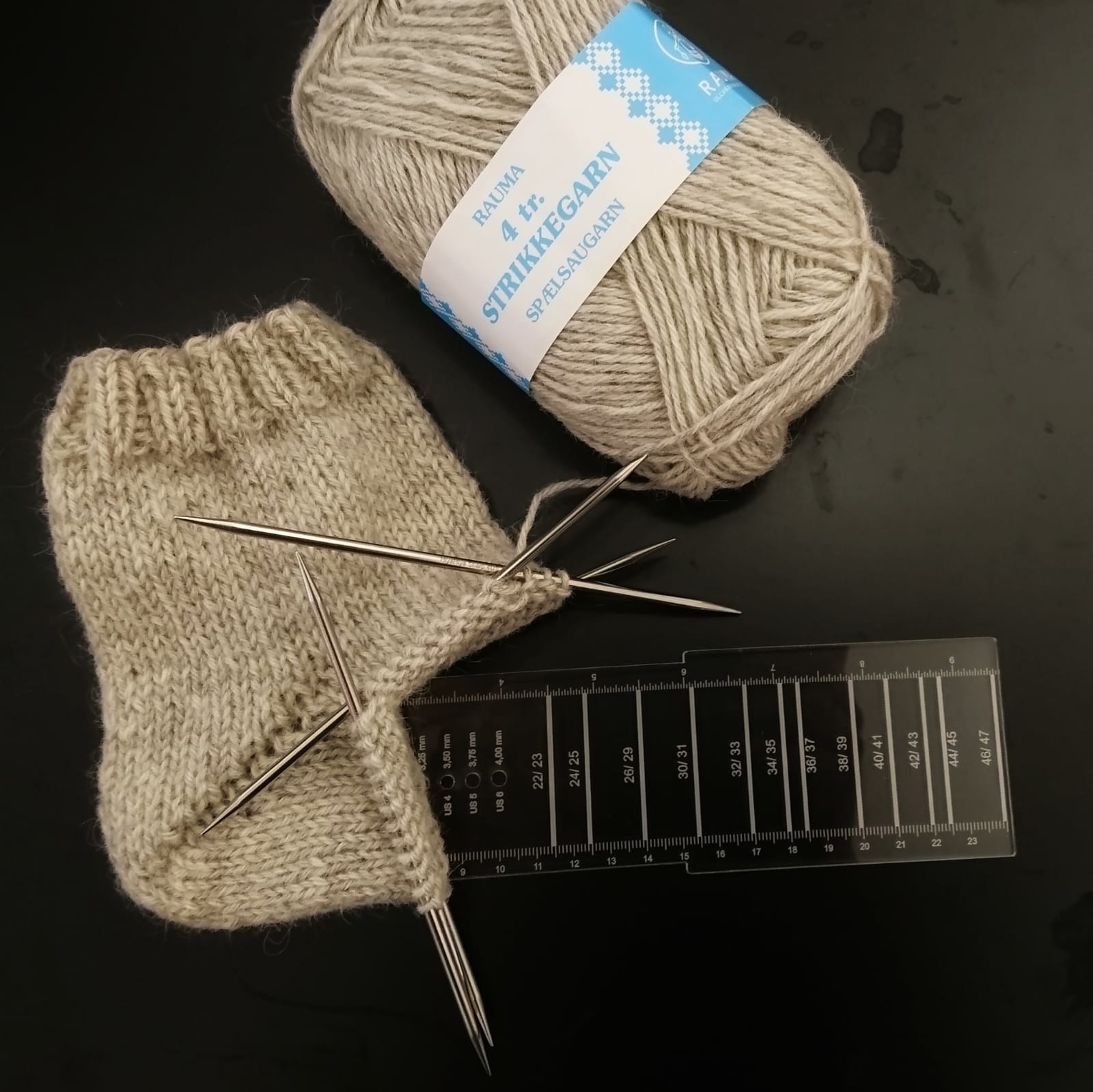 As you can see in the pictures, the ruler has one rounded side and one squared side. You either knit socks from the toe up or the cuff down. Since the ruler is meant to measure the foot you either stick the rounded side in the toe (for toe up) to measure when to start the heel, or you stick the round end in the heel (for cuff down socks) to find out when to start working on the toe.
Old the ruler flat (not like pictured above, but paralel to the sole of your foot) and gently fold the sock around the ruler. Make sure you don't stretch the fabric, because you want the sock to fit the ruler as it would fit your foot. Relaxed, not pulled!
Knit until the needles reach the line (the measurement of the foot/ shoe size); now you're ready to start the toe/ heel
Please note: if you're knitting toe up and you knit your heel using a gusset then this ruler will NOT work for you. The measurement is only correct if you either use a short row heel (or any type of heel not needing a gussed from the toe up). Obviously this does not go for gussed heels when you are knitting cuff down, since the shape of the toe does not change.
This sock ruler can also be used for afterthought heels!