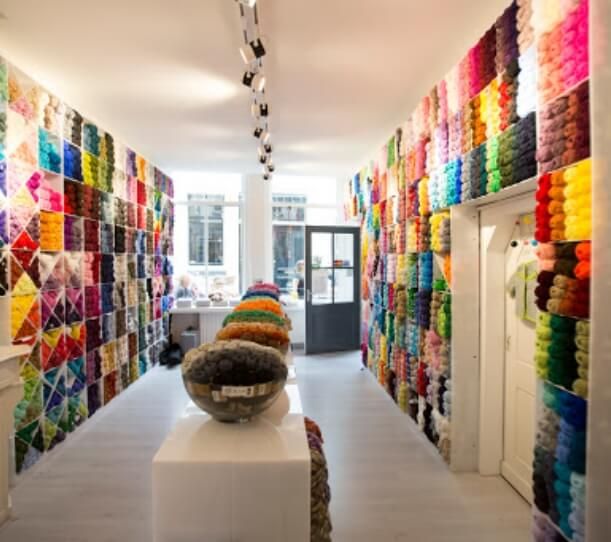 Sticks & Cups is a yarnshop in the historic city center of Utrecht! We have an extensive assortment in knitting- and crochet yarns which spans a number of different brands, and of course our own handdyed brand (dyed by mum!), and of course we also have a number of types of spinning fiber. Dyed and natural.
We believe in the calming effect of crafting, the unifying effect and of course the warm and cozy feeling it evokes! Crafting is yoga for the mind, which is why we offer a wide range of high quality yarns for an affordable price. We realize that some projects need to be very sturdy and durable. Projects like outer wear that need to last for a long time, and need to be able to withstand some abuse.
We also understand that there's times where you want to wrap yourself and/ or your loved ones in luxury. Be it yourself, your baby, your friends, family, co-workers, you name it. Sometimes you want that something with a little bit of oomph. So even in those cases: we've got your back!
Notice: our shop is still under construction! This means that not all products are in there, not all of them have descriptions and some of them are missing. We're asking you for some patience while we work on the back end to complete the whole thing. You can already place your orders if you know what it is you're looking for, and if you have any questions at all: please contact us using the email adress on the bottom right of the webshop! Happy shopping!